20 Years of Servicing Native Wildlife
Located in Georgia, Orphaned Bird Care was established in 2002.
It is operated by volunteers and donations from the public.
GOALS
Provide professional humane care in aiding orphaned baby birds in all situations.

Provide species-specific diets and habitats.

Use proper handling procedures to preserve "wildness" and prevent imprinting (focusing on human caregiver).

Release fledged or recovered birds where they can thrive.

Offer post-release support.

Act as ambassadors for the avian community, providing advice and referrals to the public.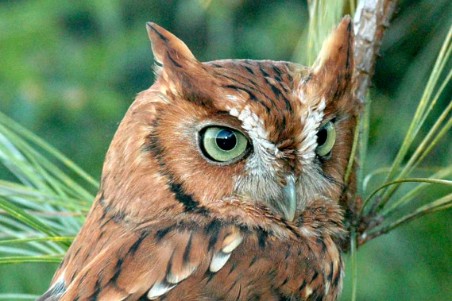 Orphaned Bird Care is not permitted to treat an INJURED bird until it has been examined by a Veterinarian.
Native wild birds are protected by the Federal Migratory Treaty Act, and may not be kept as pets.
If a wild bird of any age is injured, we will assist in arranging treatment by a Veterinarian.
No one has a "bird ambulance" so we rely on caring members of the public to bring us baby birds. Please call the Rehabilitator for advice or directions.
Pat at (912) 598-9825
Bird Specialist
Rehabilitator is permitted by
Georgia DNR
and U.S. Fish and Wildlife Service
__________________________________
Please send donations to
Pat Wolters
5 Senauki Lane
Savannah, GA 31411
Checks payable to Orphaned Bird Care